Outdoor Fire Pits Calgary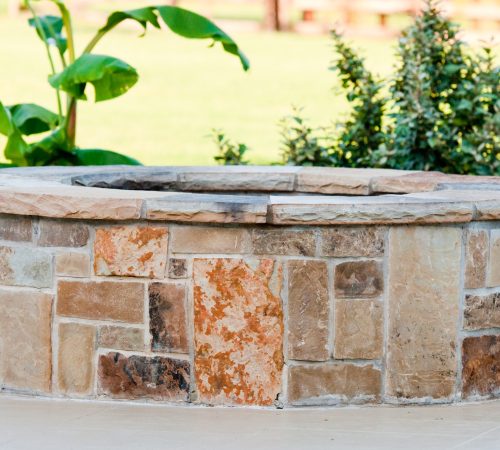 The warmth and charm of an open fire are an excellent way to bring the thrill of a bonfire to your landscape. Our team of professional landscapers constructs a broad spectrum of fire pits that are personalized to coincide with your property's uniqueness and improve your outdoor space's appearance.
Our outdoor fire pits are made to endure the heat a fire creates, along with being tough against other elements of nature to offer you many years of use to make memorable memories with family, friends, and neighbors. 
Benefits of Our Outdoor Fire Pits Services
Do you love spending time outside? Our outdoor fire pits add a comfortable and soothing space that enables you to enjoy the season a little longer.
Offer an Entertainment Factor
Camping trips have been a good way to gather everyone and a fire pit is where everyone gathers for evening entertainment. You'll have an exhilarating place to gather and entertain straight to your backyard. 
Outdoor fire pits are perfect for establishing an alfresco lounge space—a home's extension where you can socialize and relax. Much like indoor fireplaces, fire pits offer the ideal focal point for an outdoor sitting area, and they look stunning, surrounded by built-in bench seating or outdoor sofas topped with cushions.
Enjoy the Day a Little Bit Longer
The longest day might well be behind you, but that does not suggest you cannot enjoy those lighter nights while they last. Sit in the comfort and warmth of an open outside fire gazing at the stars. 
An outdoor fire pit not only offers warmth after the day's sun has set, but it can also change your home's aesthetics and offer your garden an amazing warm glow. Often, the most underused room in your house is the garden, but if you have a fire pit, there is no excuse that it is too cold when you can sit next to those warm flames in the still of the night. 
Why Choose Our Outdoor Fire Pits Services?
Are you considering getting our outdoor fire pits services? Here are some convincing reasons to do so. 
Made With Durability & Safety in Mind
All the outdoor fire pits we create are required to priority health and safety. That is something that should be done, especially when playing with fire. We also use durable materials to guarantee the design and structure of the fire pit will survive extreme and harsh weather conditions. 
The journey of getting outdoor fire pits from us will be less of a hassle. Whether you're looking for a modern fire pit or a DIY pergola, we know it can be a huge investment. If there's a concern with the product, you will get a readily available customer service team to offer a personalized and prompt response to your needs. 
There are many benefits to buying products locally, such as faster delivery, a more bespoke experience, and a product that's made with care and love. Your decision to choose Calgary Landscaping sparks a movement to support local businesses.
Are you ready to install an outdoor fire pit in your home? Call us today to schedule an appointment!